How long is a typical car leasing contract?
One of the big selling points about leasing is how flexible the terms are to your unique needs. From your budget, to deposit, mileage and years you wish to have access to the vehicle, it's all something you get to dictate. But how long is a normal car lease? And what options are available? Let's find out…
What is a lease term?
A lease term is how many months you lease your car for, with popular choices being anything from 24, 36 or 48 months.
Short term lease deals of 6-18 months might also be offered by some providers.
When looking at lease terms within the context of a deal, you might also find the length of the lease deal paired with the initial payment: for example, a 36 month deal with a 3 month initial payment would be stylised as 3+36 with the mileage limit included after. Of course, with this being zero deposit leasing, we don't ask for an initial payment on our offers.
What is the average lease length in the UK?
According to Leasing.com, the typical length of a car lease contract is over 36 months with around 40% of Leasing.com users opting for this plan.
Many people opt for a three year lease deal as it brings the monthly repayments down to an attractive price due to the average car depreciating around 40% in the first 3 years. On top of this, most manufacturer warranties cover a three year period giving lease drivers peace of mind across the term of their deal.
Can I lease short term?
While short term leasing of 6-12 months is offered by some providers, it is a rarity as often it doesn't require a credit check.
Short term leasing is a great option if you don't want to be tied into a long term agreement and need additional flexibility. However, with that comes higher monthly repayments as your leasing the car at for the length of time where it depreciates the most.
What are the benefits of long term leasing?
Whereas 36 month lease terms tend to hit the sweet spot, many know the model they like and want as long a term as possible on their lease. This would typically be a 48 up to 60 month contract.
Long term leasing might bring the monthly cost of your deal down to its lowest, however it begins to reflect typical car ownership as you become responsible for the cars annual MOT after three years and will need to service the car at regular intervals as per the terms of your agreement. A maintenance package may be offered as part of the lease deal which will cover these costs at a main dealership garage.
Should I lease a car short term or long term?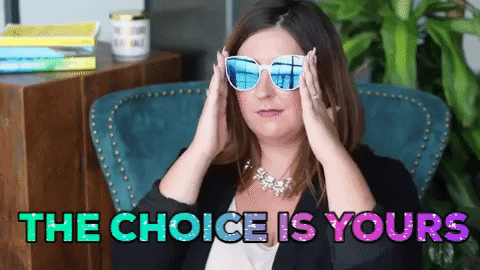 Now that you know how long is a normal car lease, you should be in a better position to decide which contract length is suitable for you and your circumstances.
If you know you only need a car temporarily, short term leasing is your best option as, though you will pay more per month, you're not tied into a long term contract.
Mid-length lease terms of 24-36 month tend to hit the sweet spot for most lease drivers as it gives you a set monthly figure to budget with over a set period of time and allows you to take advantage of the perks of leasing – namely usership over ownership.
Long term leasing is liable to be your best option if you want to get low monthly payments but like the vehicle you're leasing and know you won't want anything else in the mean time. As discussed, if you opt for long term leasing you become responsible for maintenance and MOTs as well as the possibility of increased wear and tear.
Whichever car leasing contract you choose, always be realistic about your mileage. It's easy to underestimate your mileage to bring the monthly cost down in the short term, but you could end up paying over the odds when you hand the car back with most manufacturers charging 2-4p per mile over your agreement. However, it can also be easy to overestimate how many miles you travel and you could end up unnecessarily spending more per month on your lease than you'd need to.
Check out our Car Lease Mileage Options blog for more information on gauging your accurate mileage.
What are my options at the end of the lease period?
When your lease term comes to its end, whether its been 6 months or 60 months, your lease provider will arrange to come and collect the vehicle. This will be similar to the handover process when you first received the vehicle and they will check the vehicle as instructed in the British Vehicle Rental and Leasing Association's Fair Wear and Tear guidelines.
Check out our guide on returning a lease car for in-depth information on the process and how to prepare for it.