5 common car leasing myths debunked!
Although it keeps growing in popularity, leasing remains a bit of a mystery to most motorists who continue to assume it's just like a PCP deal.
While we've pointed out the big differences between PCP and leasing in our comprehensive guide, there are some myths that didn't get covered and need addressing.
So here are the most common car leasing myths debunked.
1. You need a big deposit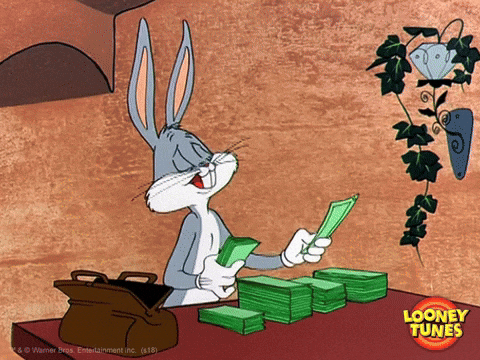 You might have noticed a lot of the big manufacturers are showing lease deals on their current TV adverts, with Volkswagen ID.3 being the latest. What might have taken you by surprise was the amount of deposit needed to secure the deal, with VW asking for over £2000 advance rental on a 48 month deal.
Why do dealers ask for deposits? A deposit will guarantee a deal for a salesman and shows you're serious about leasing, but also the larger the initial payment is then the lower the monthly payments will be as it's all just paying off the depreciation of the vehicle.
If our name proves anything to you, it's that there are zero deposit options also available. Why do we offer zero deposit deals? We found that the large initial payment often required on funding a new car can be prohibitive to a lot of people, especially those who know they can afford the monthly payment but don't have much in reserve. We believe everyone should be able to get a car lease deal without having to save a deposit.
Find out more about our mission and the many benefits we offer.
2. Leasing is wasted money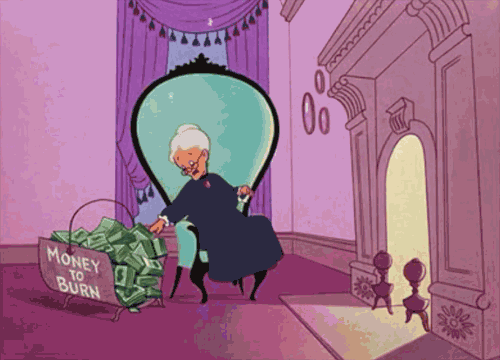 Like renting a house, leasing a car is often seen as wasted money: you don't actually own the asset so what's the point of pumping so much money into it?
First some context and assumptions: you pay for Spotify Premium. Okay, it's only £9.99 a month, but you don't own any of the albums. You have a Netflix subscription. Again, it only costs £5.99 a month but you don't have that Breaking Bad boxset on your shelf.
What you are doing in this situation is paying for access and usership instead of ownership, and leasing a car follows a similar principle on a larger scale. Even better, because a car is a depreciating asset which loses money over time, you have none of the worries that come with ownership.
3. You get stung with hidden costs at the end of a lease deal
We've all heard the horror stories about ludicrous charges for chips to paintwork or scuffs to alloys, but that was before the industry adopted the British Vehicle Rental and Leasing Association's fair wear and tear guidelines.
The aim of the BVRLA Fair Wear & Tear Guide is to provide information to drivers about looking after a leased or financed vehicle so that end of contract charges can be avoided. It also provides an industry-wide, accepted standard that defines fair wear and tear on vehicles when they are returned.
So what kind of things can't you be charged extra for? Examples of what the BVRLA defines as acceptable wear and tear include small areas of chipping, bumper scuffs and scratches, and scuffs on the surface which don't penetrate to the base material.
You will be charged for more serious damage such as ripped seats, scuffed alloy wheels and lost keys. You will also be charged for going over your agreed mileage limit at a cost of anywhere from 2-4p per mile.
4. There's no flexibility
If there's one criticism of leasing we kind of agree with it's this, however it's a bit of a strange one as, well, leasing is very flexible at the outset.
It's you who dictates the terms of your contract at the beginning of your lease deal: you choose how long you want to lease a vehicle for, how much per month you want to pay, how many miles you aim to do, and how much of an initial payment (if any) you want to make.
Pretty flexible right?
Where this issue around flexibility begins is when people realise they're bored of the car two years into a contract and fancy a change, or where their circumstances have changed and the vehicle no longer fits their needs. Unfortunately, you'll be held to the terms of your lease contract and unlike a PCP, where you can trade the car back in to get something else, you're stuck with it.
However, if you're no longer able to make payments for the term of your lease, a Transfer of Contract is an option.
This lets you transfer the terms of your lease to someone else and will see them receive the car and become liable for making monthly payments until the original terms of the contract are finished. Whoever is taking over the lease agreement must be credit approved by the car finance provider first and only one transfer is allowed per vehicle.
5. Car leasing isn't available for people with bad credit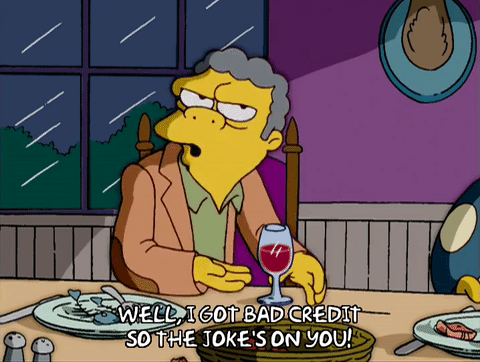 We believe that bad credit shouldn't be a barrier to car usership and understand the risk of being rejected for car finance due to a poor credit score can be worrying.
That's why we have a team of in-house, bad credit car leasing specialists with access to a wide range of lenders and offers. They make it their priority to find you the ideal car suitable for your budget even with a subprime credit score.
Interested in more myths? Read: Debunked: 11 Car Myths Drivers Still Believe (that aren't true!)
---